Real Time Consumable Inventory Monitoring for better management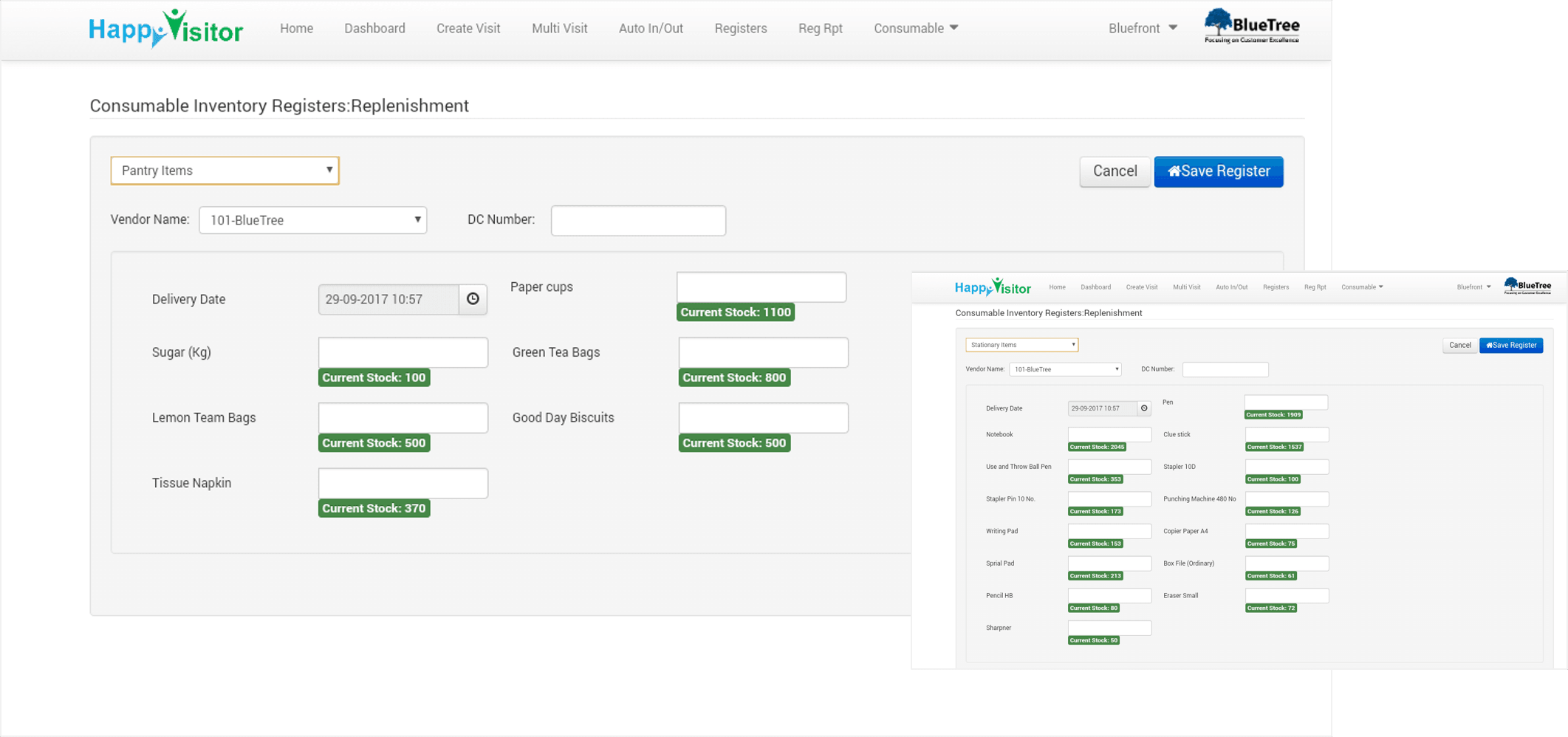 Manage Consumables
Track and record real – time consumables inventory status, it helps you to plan your further requirements and to plan accordingly for further purchase of materials from your vendor.
Consumption Pattern Analyse in Real Time
Get customizable real - time reports to calculate and analyse detailed information like your consumption pattern and how long your inventory will last.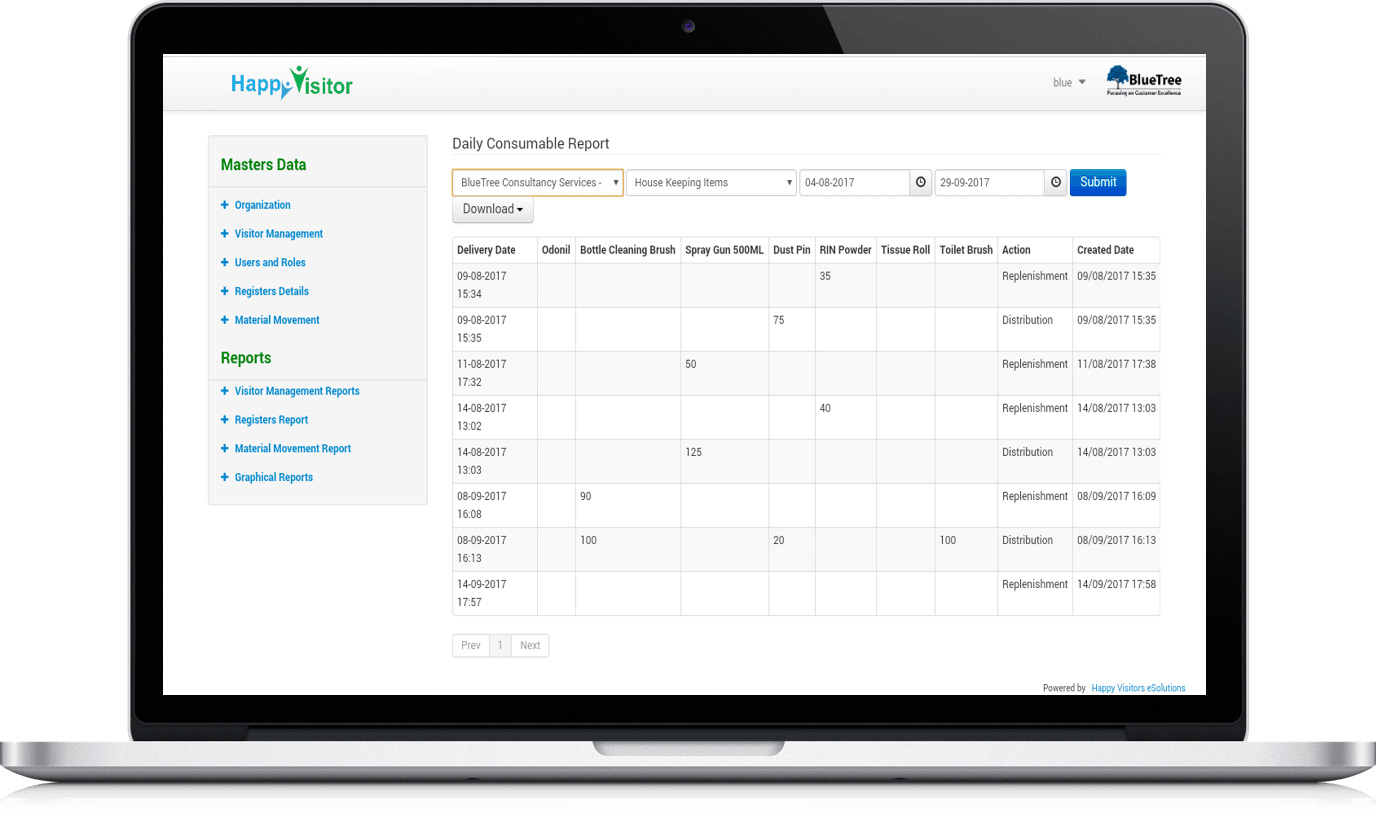 Streamline and Collaborate
Manage all your consumables from a single control point. Gain centralized visibility by collaborating with stakeholders across the enterprise, leading to better control.
Automated notification
Send automated threshold notifications to vendor, security person, admin etc. enable smoother and hassle free consumable management. If necessary, escalation and reminder mails can also be sent.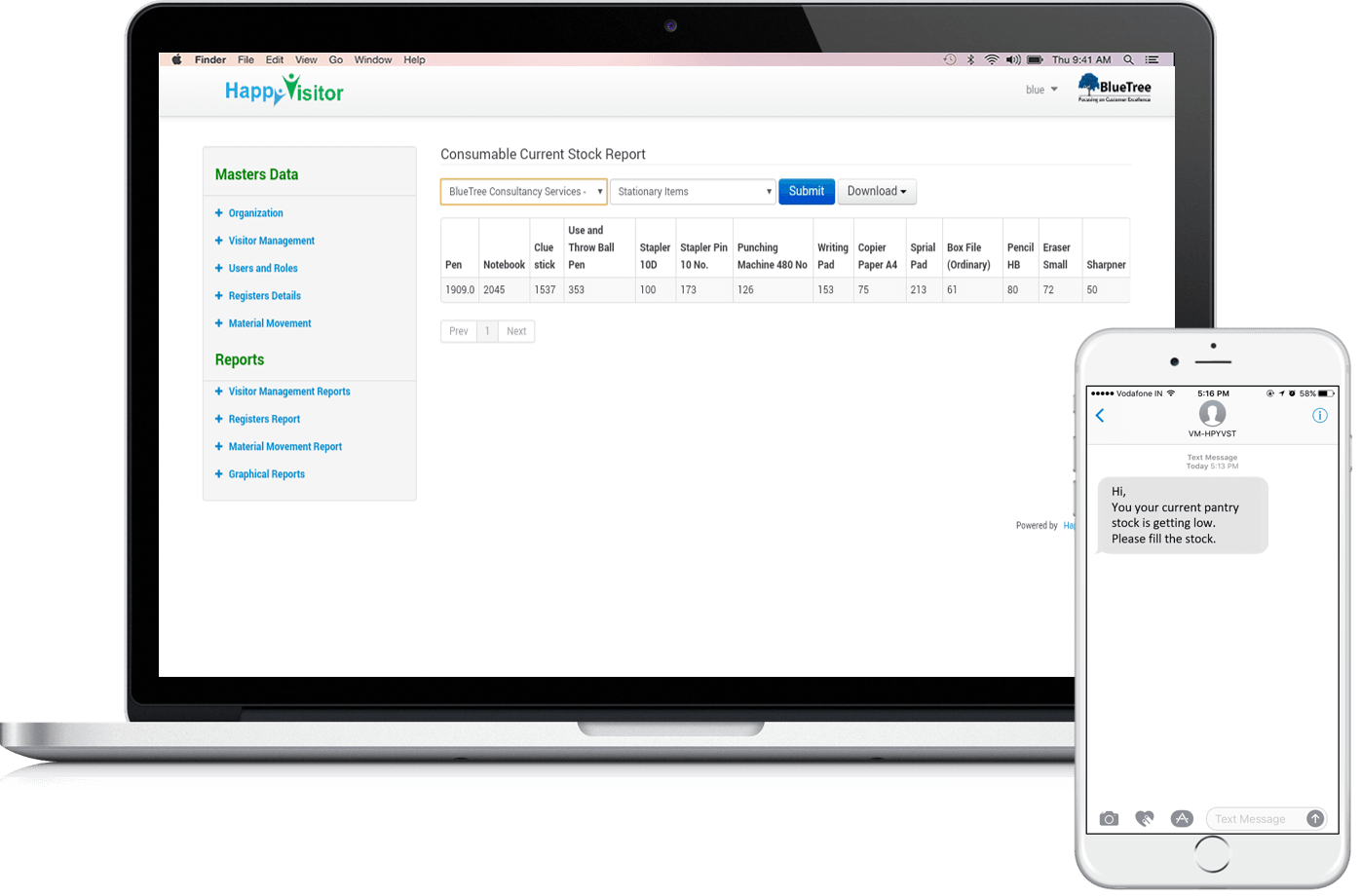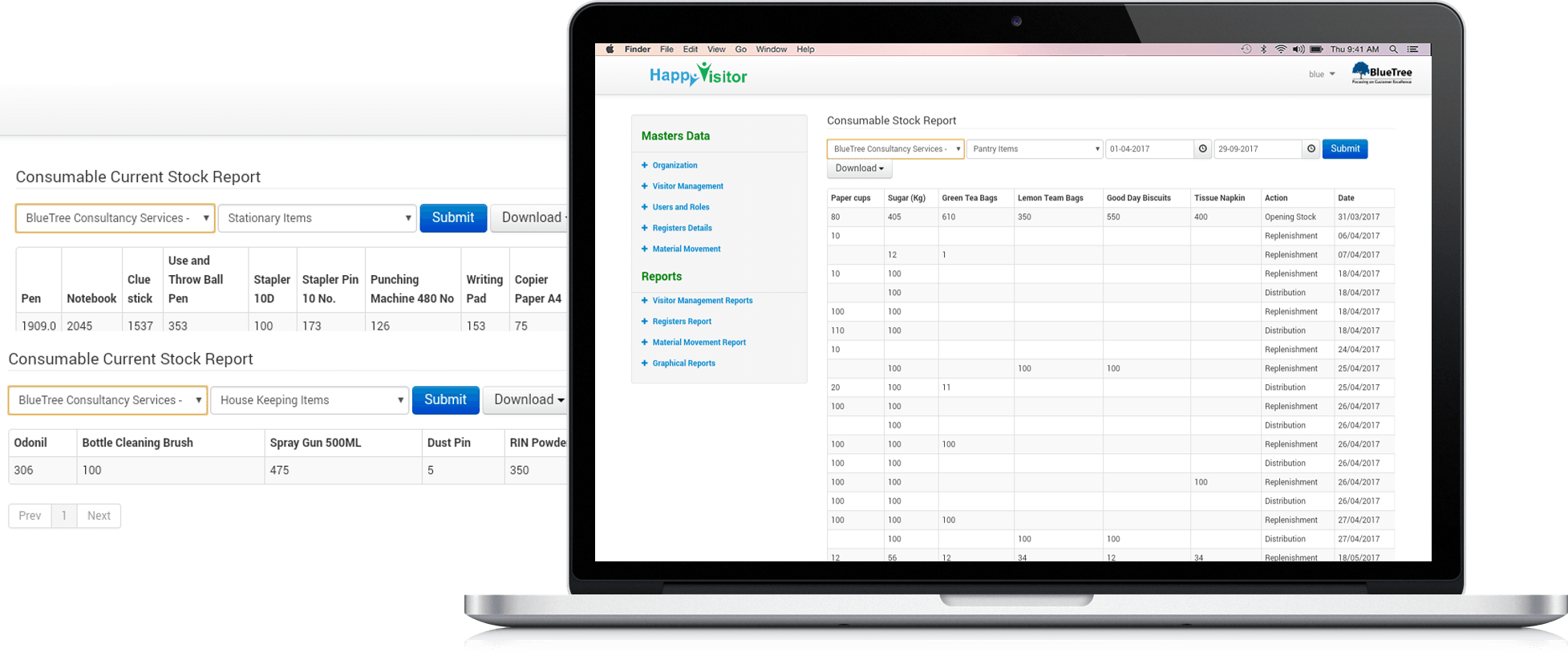 Real-time Dashboards and Reports
With the help of our interactive dashboard, have a clear, real – time view on all consumables, search any register with a click of button. You can also generate real – time report to keep track of registers and validate your vendor invoice with consumables data.

Fast Access to Information
With the help of Happy Visitor, keep tabs on your consumables and access all the vital information whenever needed in no time through a single log-in.
Cost Saving
Save time, money, and efforts spent on each consumable. Standardization of Processes, enabling faster induction time for front office, leading improve productivity too.

Smoother Audit
Happy Visitor ensures compliance certain regulatory norms . It provides ample controls in record keeping to support audit requirements.
---

Improves Security
Happy Visitor ensures improved security to all the information stored in the system. With four-tier security, your business information is completely safe with us.

Disaster Recovery
Our consumable inventory management software assures your data is always backed up. If in case of disaster, you can always be able to access the backup version.

Go Paperless, Save Trees
Take a small step towards a paperless office, just avoid using papers as much as you can. It will save your time, money, storage space and lastly a lot of TREES.  
Leading brands manage their consumables inventory on Happy Visitor


"Happy Visitor, very true to its name, has worked perfectly for our needs. We have been able to utilize a robust and a specialized product without having to make a large capital purchase. I would recommend this product as well to anyone who is looking for a good visitor management solution!"


- Mr. Ashwin Khurana, CTO, ING Vysya Bank